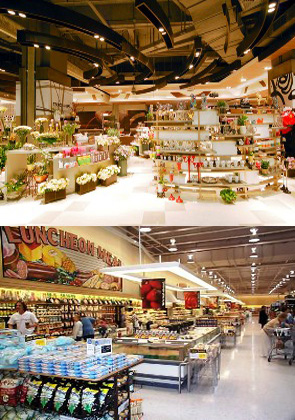 Creative Intech
Creative Interiors is now Creative Intech Services Private Limited.

We are into the business of installations of shop fittings in shops, malls, etc.. The company takes turnkey assignments to address shop shelving & retail display installations. Our strength is in doing small as well as large stores within the stipulated committed time lines. We have the capabilities and resources to take up multiple pan India assignments simultaneously. We work with every type of material - steel, wood, glass., acrylic, etc. In most of the cases, OEM arranges supplies whereas our teams does the installations. We have installed for clients like Reliance, Hyundai Mobis, Mahindra & Mahindra, Pantaloon, etc.

Management Profile:
Mr. Riaz Lamak is a Graduate in Commerce with Diploma and technical certification, as his academics.In addition to other group companies, he is a Director on the Board of Mahdi Bagh Computers Private Limited, an ISO 9001-2008 certified company along with many other industry standards, benchmarks and accolades to its credit. He has been in business since 1987. Core competency, focus and Strength of this company is Satellite Communication Services & Support delivery. With vast experience in establishing, operating & expanding business unit, Mr. Lamak has negotiated and finalized many prestigious tie-ups, JVs & clients like American Express, Singapore Telecom, Global VSAT Forum, Bharti Airtel Enterprises, Tata Net, BSNL, HCL Group, Tektronix-Xerox, Risograph, TORO, Hughes Telecom, BEL, ISRO, ECIL, State Governments, WCL, Serum Institute to name a few. He is widely travelled across India & overseas. .